Hair Brush: When we manifest getting those perfect hair locks with at-home styling, there's always the equal contribution of the right hairstyling technique and hairstyling tools that rule supreme. Who doesn't want to have hair that makes everyone turn their heads? But heading to the salon to get that perfect look can be heavy on your pocket. If you are someone who has a thing for salon like blow dried hair then having a round hot curl brush is the secret to achieving that stunning look at home. The polished look of hair after a blow-dry session can never go out of fashion. The bouncy and voluminous hair look is always on trend and is suitable for both personal and professional occasions. 
Hot Curl Hair Brush is a phenomenal hair styling tool that masters at-home blowouts without any hassle and adds ideal waves to the frizzy mane and makes hair look shiny at the same time. The heat-activated ceramic coating allows even heat distribution making the style long-lasting and preventing hair from getting damaged due to heat. These brushes are specially designed to be used with a hair drying machine for a goddess like waves and allow salon-quality blow drying in the comfort of your own home. 
How to Use a Hot Curl Hair Brush?
Start with Prepping the Hair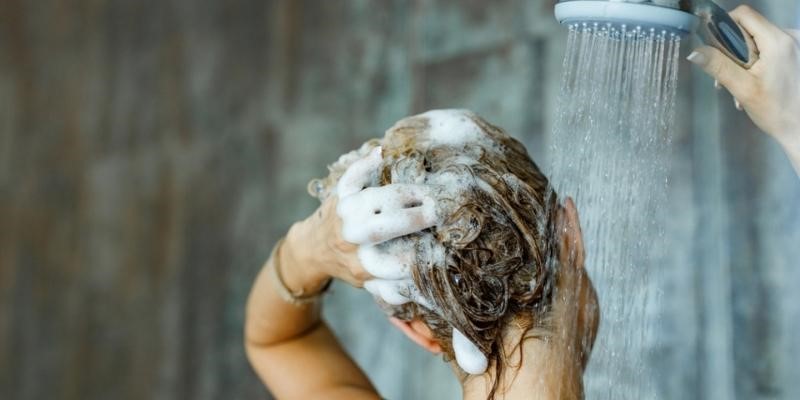 Following the right hair wash routine may not seem an important step to using Hot Curl Brush but it's a total game changer in how the frizzy hair turns bouncy and silky. On the day you decide to get perfect blow-dried hair without any frizziness, wash your hair well in advance using a mild shampoo and conditioner for making hair feel smooth and light. Clean scalp and hair without oil or gunk is easier to style and looks great after the blow drying process. Make sure to clean every trace of shampoo with plain water to avoid any greasiness later.
Allow Your Hair to Dry Naturally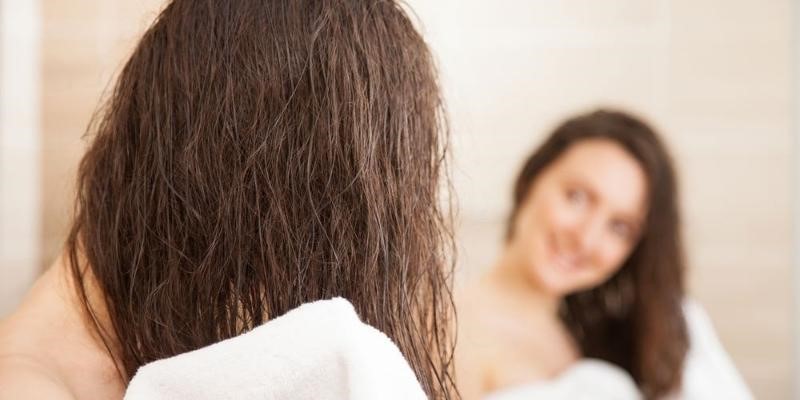 No matter whether you have fine or thick hair, all textures of hair are prone to breakage and are delicate if wet. Therefore, right after you are out of the shower, do not rub the mane with a rough towel or start combing. Allow the wet hair to air dry naturally for a few minutes. You can cover the hair with a soft t-shirt and squeeze the extra water out and wait till the hair is at least 60 percent dry.
Apply Heat Protectant and Make Sections
Once the hair is ready to be styled, take some heat protectant and rub on the roots for adding an extra layer against heat. Now take a hair brush and detangle knots gently and divide the hair into different sections as per your hair volume. Take a few hair sectioning clips and tuck all the sections leaving one for styling. The number of sections you make varies from hair to hair depending upon the volume and thickness. Work on each section separately to avoid further tangles.
Wrap your Hair with Hot Curl Hair Brush 
Take one section of hair at a time that is one or two inches thick and use a good-quality hair dryer. It should be equipped with a nozzle attachment to blast the air all over the hair and helps with the quick styling process. Place the brush at the end and roll it to the length of the hair alongside the dryer for blow drying. Wait for a few seconds and then slowly release the hair in a downwards direction and you will get the desired waves on the tips along with bounce. Continue with the wrapping and releasing process on every hair section and continue the blowout process till you don't receive silky, frizz-free strands with slight curls in the end.
To make your hair look stunning and well put with a hot curl brush, don't skip following these easy steps while doing hairstyling.
for more guide read this: https://thesafeinfo.com/how-good-are-hand-tied-extensions-for-your-hair/