I'm Feeling Curious: We have just discovered a Google easter egg that will keep you entertained for ours. The fun facts feature of Google in 2022.
Google has just added a cool new feature to its search engine that should cure your boredom and keep you occupied indefinitely.
Visit Google and search for "I'm feeling curious" or "fun facts." Google will then return a random, interesting fact, typically extracted from Wikipedia or news sites.
You can then press "Ask another question," and Google will continue to provide you with interesting information.
Take a look!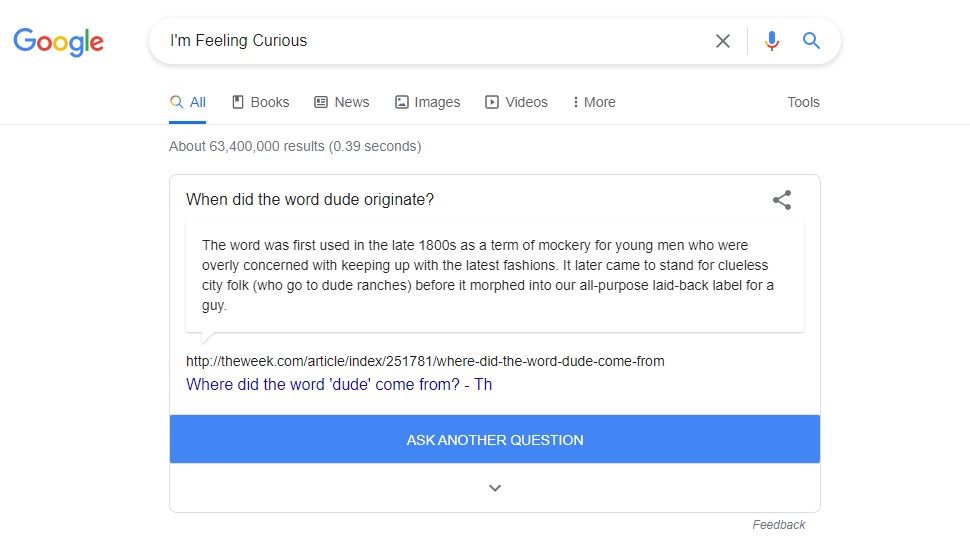 Imagine being pregnant for twenty-two months.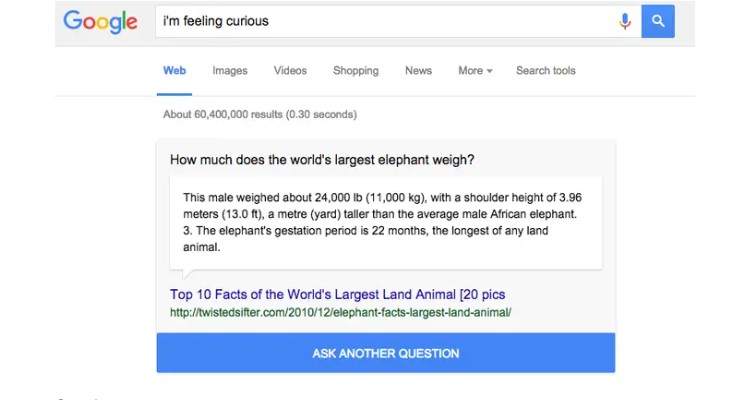 How is the Chief of Justice appointed?
Is a banana a fruit?
Who was the first five star general?