CBD and the medical effects of CBD products like CBD Gummies have been the talk of the town in the medicine industry ever since the 2018 Farm Bill legalized its sale. It has gained immense popularity and traction due to its primary usage as a healthier alternative to opioid-based painkillers. Research in 2020 observed that cannabidiol had anti-inflammatory effects.
What is gastritis?
A few conditions that cause inflammation of the stomach lining are collectively called gastritis. Gastritis can occur suddenly or develop over time. Gastritis can also lead to ulcers and increased chances of having stomach cancer. Excess consumption of alcohol, spicy food, certain medications like aspirin & anti-inflammatory drugs, and stress are all likely culprits. However, for most people, gastritis isn't severe and improves quickly with treatment. Significant lifestyle changes also need to be kept in mind, and treatment and medication to combat gastritis.
The signs and symptoms of gastritis:
Gnawing, burning ache, or pain in the upper abdomen may worsen or improve by eating.
Nausea
Vomiting
Upper abdomen feels full after a meal.
Weaknesses of the mucus-lined barrier, which protects the stomach wall, sometimes allow digestive juices to hamper the stomach lining. Many other conditions can increase gastritis, including inflammatory conditions like Crohn's disease.
If gastritis is left untreated, it may cause ulcers and bleeding in the stomach. Some forms of chronic gastritis can cause risks of developing stomach cancer if there is excessive thinning of the stomach lining. Thankfully, gastritis doesn't cause long-term issues in most people. With appropriate treatment, patients can quickly return to total health.
CBD and Gastritis
CBD and THC have a similar chemical formula. The difference lies in the arrangement of the atoms. Hence CBD and THC affect the human body differently. CBD is generally beneficial for pain relief, anxiety, and many other conditions. It is crucial to understand that CBD comes in addition to other pharmaceutical drugs and is not a standalone medication. Multiple substances have side effects, including FDA-approved medicines. Its effect on other medications should not be a limiting factor either since many pharmaceutical products, when consumed together, have side effects.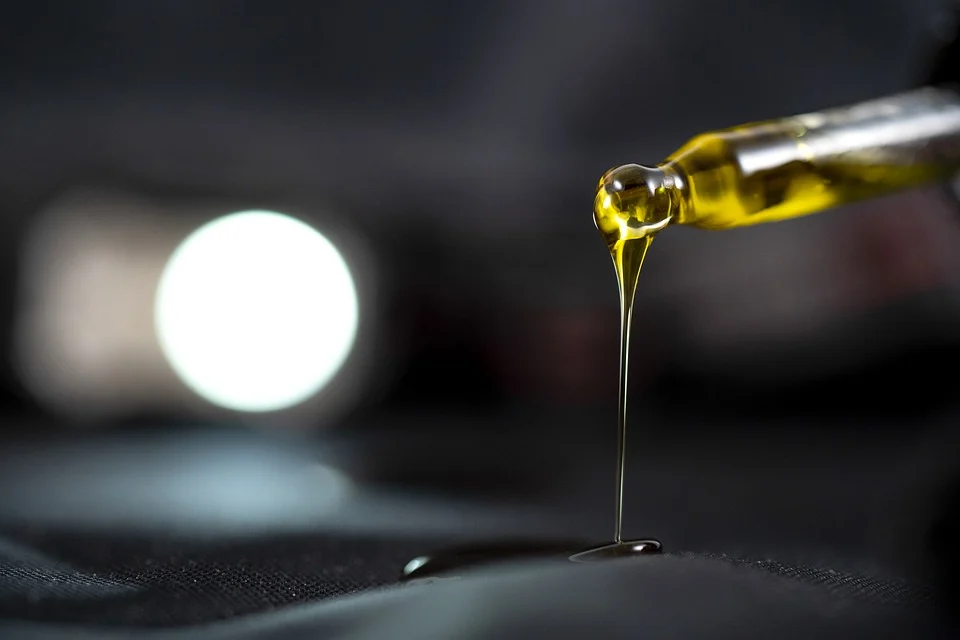 Cannabinoids, the substances found in marijuana, regulate everyday functions. Everyone has an endocannabinoid system (ECS) that utilizes and creates cannabinoids. ECS includes endocannabinoids, cannabinoids made by the body, and the CB1 and CB2 receptors. These receptors perform together to send signs to different nerves. A few functions regulated by the ECS connect to the stomach and impact gastritis.
The body also produces cannabinoids to regulate immune responses. When something irritates the stomach, causing gastritis, the lining's immune cells cause inflammation. The cannabinoid receptors present in the lining also release an endocannabinoid called anandamide, created by the body.
CBD reacts with the ECS, which is quite different from other cannabinoids. Since most cannabinoids attach to receptors, ECS abilities are enhanced by CBD. It also interacts with various parts of the body to build immunity.
CBD helps control pain and inflammation, By improving your tissue's ability to retain anandamide. CBD helps block FAAH, which happens to be a fatty acid that breaks anandamide down. With FAAH's reduced effects, the body can retain higher amounts of anandamide for significantly more extended periods. As a result, the inflammation and sense of pain both subside.
CBD can also curb nausea caused by gastritis because certain cannabinoids have been linked to having this effect, although we don't know the exact way it works. It is essential to understand that THC helps with nausea relief, so medicines with that compound help.
Increased anandamide levels can improve your mood if you have emotional symptoms like depression or anxiety. Mood disorders are quite common in patients suffering from chronic gastritis. Anandamide produces feelings of relaxation and happiness for these emotional symptoms.
Dosages And Other Factors.
Pain Relief medicines can cause gastritis, and CBD can be a better alternative for patients suffering from the same. Sometimes CBD can be used to eliminate the source of gastritis itself. The stomach lining retains due to less frequency of vomiting since the feeling of nausea is curbed. CBD can also relieve pain by reducing the pain killer dosage.
Different people react differently to cannabidiol. Hence, it's challenging to recommend the proper dosage for this problem. Consulting a qualified physician is a must, and it is also the best route to determine the correct dosages for particular conditions. Most people experiment with the lowest dosages to see what works for them. A few CBD manufacturers print dosages on the labels, but people will usually determine the correct dosage from how their body reacts to the substance.
"I have had a few patients with various acid-related conditions, and I have had mixed luck in treating them. However, I have seen two gastritis patients who responded orally to modest doses of CBD.
The newer generations of anti-acids (Nexium, Prilosec) share a significant risk of accelerating osteoporosis, and many patients are becoming more hesitant to use them daily. Short-term or intermittent use is probably pretty safe.
Having some evidence that CBD can block acid secretion mediated by Acetylcholine and the vagal nerve makes me want to treat Acid related conditions more aggressively with CBD." – Dr. Allan Frankel, MD.
Conclusion
CBD is an effective all-natural dietary supplement that offers numerous potential health benefits. With a doctor's permission, one may try it in addition to the current treatment since CBD may make the treatment more effective. This article has provided information on some of the many reasons one could give CBD for gastritis a try. However, one should always consult a doctor or turn to cbd news to gain awareness and avoid negative interactions with the medication already taken. No evidence exists that shows CBD can cause gastritis. However, excess consumption of CBD can cause cannabis hyperemesis syndrome in chronic users, a condition characterized by abdominal pain and continuous vomiting, but the causes of these conditions are unrelated.