Ideally, garments of similar fabric weight should be washed together. Regular washing frequently results in color fading; to preserve your clothes' vibrant colors, wash them inside out.
In addition, washing them in this manner preserves the garment and its components, like buttons and embellishments, from machine damage and pilling. Since some items require special care, it is preferable to hand wash them. Not only to prolong their lives but also to maintain their brand-new appearance. Even though many garments can be dried in a tumble dryer, some fragile items are better off being air-dried.
It is better for the environment, saves energy, and minimizes the carbon impact of a family. Additionally, air drying preserves your clothing by avoiding shrinkage and minimizing wrinkles. You may believe that washing, drying, and ironing your garments is the most important aspect of garment care, but proper storage is also crucial.
Unlike flexible textiles, which can be folded, delicate, easily-wrinkled garments should be hung, as should structurally clothing like blazers and coats.
Hem Tape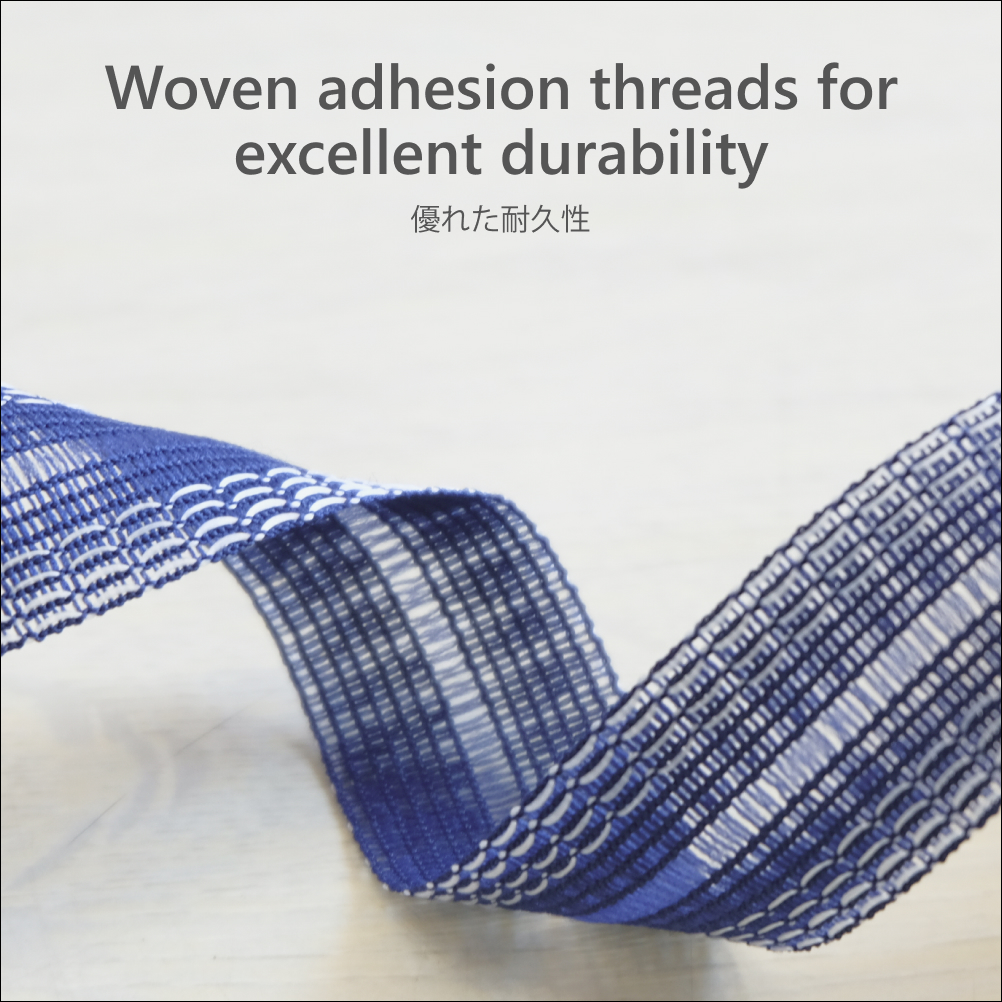 Hem tape is a fusible adhesive intended for hemming and taking in garments. Some craftspeople and costume designers find it appealing due to its relative simplicity and reduced labor requirements compared to traditional hemming. This item can be bought at several fabric and sewing stores and from specialty sellers.
To use hem tape, a sewist must prepare a garment for hemming as usual by measuring the length, removing excess fabric, marking it, and pinning it. Hem tape is inserted inside before folding and pinning the hem. Instead of stitching the hem, a warm iron activates the glue in the tape, which holds the fabric together and makes a nice, crisp hem.
Sewing Kits
Everyone should have a reliable sewingkit on hand; there's no need to toss a shirt with a little tear or a lost button; patch it back together! Whether you're attempting to repair holes, create protective face masks at home, or experiment with do-it-yourself fashion, you must have a sewing kit. If you have never picked up needle and thread before, don't be scared — this is one easy and incredibly rewarding activity to master.
A sewing kit is a small package with everything you need to sew, like needles and thread.
Consequently, beginners should know when and where to use their sewing kit. A hand sewing kit is ideal if you want to repair ripped cloth, reattach buttons, or learn the basics of sewing. But you should buy a sewing machine if you want to make clothes from scratch or start quilting.
Zipper Wax Pen
Useful for getting all kinds of stuck zippers open again. It is made of natural carnauba wax, doesn't smell too strong, and has a soft, rounded felt tip that makes it easy to use and keeps the zipper from getting damaged. How much liquid comes out depends on how tight the spring in the mechanism is. It's small and easy to carry, so it's great for use on trips or in the great outdoors.
wrinkle releaser spray
When you've been on a plane for a long time and finally arrive at your destination, you want to change into some fresh clothes before you start exploring. Unfortunately, your clothes are full of wrinkles, so you have to spend time ironing an outfit. We've all been there, but luckily there's a quick way to get rid of wrinkles without using an appliance. Sprays that get rid of wrinkles are made to relax the fibres of the fabric, which lets you smooth out any creases.
Static guard anti-static spray
It immediately decreases static and prevents static cling from occurring. Spray items such as sweaters, skirts, and car seats. It avoids the irritating static crackling and inhibits pilling in textiles that are prone to pilling, such as chemical and natural fibers.
Many studies show that people perceive others based on their clothing. A wrinkled shirt may give off the wrong impression the first time you meet them! If you want your expensive clothing to last longer, you need to learn how to take care of them. Taking proper care of your clothes can save money and improve your temperament. The products of Leonis are designed to take care of clothes in detail and solve the problem of caring for clothes in many ways. There are many more products to be discovered.